Engineering is the use of scientific principles to design and build machines, structures, and other things, including bridges, roads, vehicles, and buildings. Engineers play a very important role in the development of the nation. In almost maximum industries the engineers are required so the demand for engineers in any field is never ending.
Engineering is a four year full time undergraduate course, it is an interdisciplinary field with various branches such as-
The number of engineering branches have increased within the last 10 years.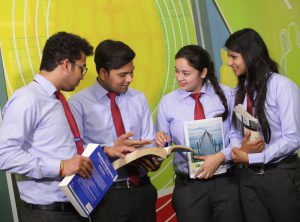 A good engineering college shapes the future of the student and helps them to grow professionally by providing various platforms and opportunities. One can opt for top engineering colleges in Greater Noida, for pursuing BTECH in the field of their interest.
There are many branches in engineering, there is no as such best branch in engineering all are good and demanding in their own perspective. There is always a high and low time of every field according to the market requirements.
In order to choose the best engineering branch you have to answer this question by yourself, the answer lies within you, you must be sure from inside in which area your interest lies it completely depends upon in which field you want to gain deeper knowledge and would want to work further. The competition is high and the amount of private engineering colleges are also increasing due to which now there are abundant seats.
Every field in engineering has its own value in the market, In India still the value of core engineering branches are high and they will always remain in demand.
Some of the core engineering branches are-
Mechanical Engineering- It is one of the most evergreen and oldest branch of engineering. It is a discipline that applies physics and mathematics and material science principles to design, analyze, manufacture and maintain mechanical systems.
The engineers from this branch are required in various private well as government sectors. After completing their undergrad B.Tech in this field students can even go for higher master's degree in this field which will help them give much deeper insights about the subject. Common job types found in India are-
Quality control engineer
CAD specialist
Production engineer
Mechanical engineer, etc.
Some of the organizations which hire mechanical engineers are-
Reliance industries
Tata motors
DRDO
BHEL
Mahindra and many more.
Civil Engineering- It is another core branch, which deals with the design, construction, and maintenance of the physical and naturally built environment, including public works such as roads, bridges, canals, dams, airports, sewerage systems, pipelines, structural components of buildings, and railways. This field has excellent job prospects. Students can even pursue a master's M.Tech degree in this field. Some of the positions available in this branch are-
Civil engineer
Site engineer
Consultant, etc.
You can work in companies such as-
L&T Engineering & Construction Division
ONGC
Indian railways
Reliance Industries
IRCON International Ltd
Various NGO's
NHAI and many more.
Electrical Engineering- is a technical discipline concerned with the study, design and application of equipment, devices and systems which use electricity, electronics, and electromagnetism. This branch has got plenty of opportunities and many job positions are available.
Some of the job profiles available are-
Hardware engineers
Machine designer
Consultant
Electrical engineer
Some of the companies in which electrical engineers can apply are-
E S Electronics (India) Pvt. Ltd
Modern Electrical Stores
Eveready Industries India Ltd
Havell's India Limited
ABB India Limited
EMCO limited
HBM power system
Microtek
Exide Industries Ltd.
KIRLOSKAR Electric Company Limited
Ace Bimetalliks India Pvt. Ltd.
Balar Marketing Pvt. Ltd.