The demand for diploma course is increasing day by day, the post graduate diploma in education management and leadership also known as (PG Dip EML) is a one year diploma course which is offered by many top management colleges in Greater Noida, with the increase in growth opportunities in various sectors and organizations these courses are gaining immense popularity.
The eligibility for this course is a minimum of undergraduate degree in any field, there are various colleges and universities which offer this diploma program.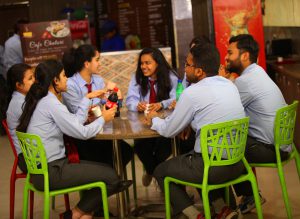 The best thing about this course is its flexibility and mode of delivery, even the working professionals can apply for the course and can simultaneously pursue their degree and can continue with their job. This course can also be pursued via online mode, and the classes and tests are conducted online. This course is designed to impart administrative and managerial skills in order to get into top positions these skills play a very vital role.
After the successful completion of the course the students are ready to take on various leadership roles in several business industries and top multinational companies, the more a person gains an experience the more he or she will hone their existing administrative and management skills.
This course is particularly designed for those enthusiastic students those who are ready to take up various leadership and administrative roles and are keen to enter corporate and educational institutions thereby improving education quality and increase the effectiveness of institutions. The course structure is specially designed to provide theoretical as well as practical knowledge about various aspects of educational management in the existing and upcoming educational scenario.
The main objectives of this post graduate diploma program is-
To enhance and brush up the existing knowledge and skills.
To improve the performance of individuals as administrative and management leaders.
To enhance the efficiency and quality of various educational institutes.
To impart basic understanding of management concepts and their applications and utility in the field of education.
The diploma program also helps to acquire skills such as leadership skills, communication skills, interpersonal skills and also helps in building up decision making capability, strategic planning, critical thinking which is necessary for effective management and administration.
The main function of an educational leader is engaging in the legislative activities of an organization, creating and implementing friendly policies, creating an healthy environment, resolving issues between the team members, aims to impart knowledge and skills to the teachers, ensure that the students are able to attain the knowledge and also takes full responsibility of administrative duties. At the end of the course, after gaining theoretical and practical knowledge a candidate is ready to run and manage the institution smoothly.