The craze for MBA is increasing day by day majority of the students today are looking out to get into top multinational companies for various administrative and managerial roles.
In fact most of the students today aspire to have their own start- up, but in order to get into top business schools the students have to crack the CAT examination conducted by IIM every year lacks of students appear for the examination.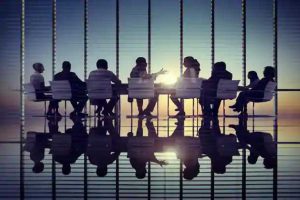 But now getting into good top colleges is not just confined to getting high percentiles now the selection procedure is more refined the written exam is followed by Group discussion and personal interview known as GDPI.
The Group discussion is an important procedure for testing a student's ability there are bunch of students those who express their opinions about a particular given topic it is basically used to examine a student's critical thinking and the way he/she expresses themselves within a group.
On the other hand Personal Interview is the final stage of the selection procedure which is usually held to examine the students personally about their interests, traits and body language all the things which cannot be evaluated via written tests is analyzed during a personal interview.
There are many top MBA colleges in Greater Noida, which provide full-time business management programs at the master's level with well-structured curriculum which helps in the overall development of the student.
GDPI is also now one of the crucial step in the selection procedure and many students fear of public speaking and are not confident about facing personal interview, so here are few key points to keep in mind while preparing for your
GDPI round:-
The most important step is to know the entire procedure of the GDPI, keep yourself upgraded with the selection procedure take help from your friends and colleagues.
Know and keep yourself aware of the latest happenings within the country and abroad there are high chances that the interviewers will ask questions from the current affairs.
For the personal interview be prepared for some of the commonly asked questions like-
Why MBA?
Tell me about your strength and weaknesses
Tell me something about yourself
What are your plans after an MBA?
What are your hobbies and interests?
Keep a very good knowledge about your area of interest and particularly about your favorite subject.
Upgrade your CV and mention in it about your hobbies, achievements, project works and skills have a deep knowledge about whatever you have mentioned in your CV.
Reflect confidence, while appearing for the GDPI round leave fear at the door be confident with your actions and your answers the more confidently you speak and look higher are chances that you will be selected.
Before appearing for the GDPI discuss about the dos and don'ts with any of the senior or your colleague.
Enhance your knowledge, do not be just restricted to your course books upgrade your current knowledge with the latest happenings and from various other fields.
Be a good observer and listen carefully about what is being questioned and then answer precisely, be to the point don't be too much descriptive until asked.