The competition in engineering or in any other field is getting tougher day by day, and for a single job position there are numerous applications. For getting into a good company one needs to crack many rounds of interview, one must be bold and confident enough to face the interview round.
The recruiters look out for confident applicants who can fit in their company, the technical interview rounds are very important for one position there are many competitors and the recruiters hire the best, pursuing your under-graduation or master's from a good and a reputed college plays a vital role while you further enter into the corporate life, a decent college not only provides exposure but also helps to build several skills and prepares the students so that they are ready to face the challenges in their professional life.
There are many top Engineering colleges in Greater Noida, offering a full-fledged B.TECH course in various disciplines with experienced faculty and good placement records.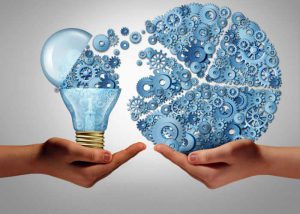 After too much of hard work you appear for various written competitive exams and you clear all the elimination rounds whether be it group discussion or WAT luckily you get selected for the next round which is the last technical interview round which is the deciding factor, this round will help achieve you to get into your dream companies.
There are so many students those who are unaware of the interview selection procedure and tend to lose up their confidence. The major objective of the recruiters is to test how much confident you are about yourself.
One must keep the following things in mind while appearing for the technical interview:
Have a good and up to date resume- Be well prepared with whatever you have mentioned in your CV, do add about your achievements, skills and internships and have a depth knowledge about the same. Do not boast about your CV do not add things unnecessary which you don't know.
Second most important thing is to know yourself, be well prepared with some of the basic questions like tell me about yourself, this question might seem easy but it's actually a test to check how much you know about yourself, this is the only time where you can tell a lot about yourself, your hobbies and strengths besides your resume. This is the only chance where the interviewers will get to know you personally so make the most out of it.
While answering the questions be loyal, and reflect positivity and confidence by the way you speak and have a proper body language.
During the interview show your communication skills, a good and clear conversation is very much crucial and has an advantage the recruiters mostly look out for candidates those who can speak clearly and can explain things in an uncomplicated way, the way you express yourself in an interview reflects how much confident and sure you are with whatever is being asked to you.
For which ever company you are interested to go in, do a little bit of research about that particular domain and the company this shows that you have keen interest in the company and for the position you are applying for.
Before appearing for an interview, brush up your aptitude and technical skills as well as vocabulary because most of the companies today check your skills on various parameters before conducting an interview, people usually do not take this round seriously and easily get eliminated so be well prepared for the aptitude test.
Be calm and be a good observer throughout the interview, answers should be to the point, reflect confidence and be enthusiastic which increases the chances of selection.