MBA stands for Master's in Business Administration, which provides a master's degree in Business, majority of the students today after their under-graduation aspire to go in the field of business or dream to have their own start-up and work in a top multinational companies.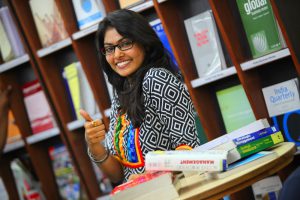 MBA is considered as one of the top most pursued courses across the nation it is widely popular amongst the youth today. In order to get good exposure and skills choosing the right business school is the top priority. There are various top MBA colleges in Greater Noida, offering full-time PGDM and MBA courses with good rankings placement record.
Well while choosing the right business school one must do a thorough research in terms of its rankings, reputation, placement and its approval.
Since there is tremendous increase in the growth of corporate sector and with increasing opportunities the demand for MBA graduates in any field is never the less. An MBA degree is very much essential in order to succeed in the business industry.
In order to excel in the business world, pursuing a master's degree in business administration from a reputed B- school is very much important, a good college provides a good platform to the students with immense industrial exposure and opportunities so that the students are pre ready to face the challenges in the future. The seminars, workshops and guest lectures helps the students to gain confidence and they too get an opportunity to meet and connect with eminent people from the respective business industries. An MBA degree provides a deep theoretical as well as practical knowledge in terms of business, its well-structured curriculum proves to be beneficial for the students to fit in the various business industries.
In the second year of the MBA program, the students choose the subject of their interest in which they want to build their career they get more edge knowledge regarding their respective areas of interest which makes them more valuable in the market. There are several categories of MBA, i.e. MBA in Marketing, Finance, and Human Resource Management etc.
The MBA degree helps in the overall personality development it also improves interpersonal skills, leadership skills and communication skills and builds managerial skills which are key elements in order to become successful in the business industry.
With an MBA degree, once you enter the business world you gain access to connect to a wide network of people which will help in the growth of your business and you get a chance to interact with so many experienced people, a good conversation with them will give you good ideas and good guidance in order to sustain in the business industry.
Initially an MBA degree from a good college might land you in a top multinational company with a good pay package, it has been surveyed that people with an MBA degree have higher pay packages and hold most of the top managerial and administrative positions in the company. On the other hand an MBA degree also imparts a strong management skill which is very much required in the profession like business.
It creates an opportunity for self-employment, an MBA degree opens up various career opportunities you can be the boss of your own company, the more you gain experience and the more you acquire skills in the business the more valuable you become ultimately at the end with hard work and loyalty you will rise immensely in business there is no looking back.