GL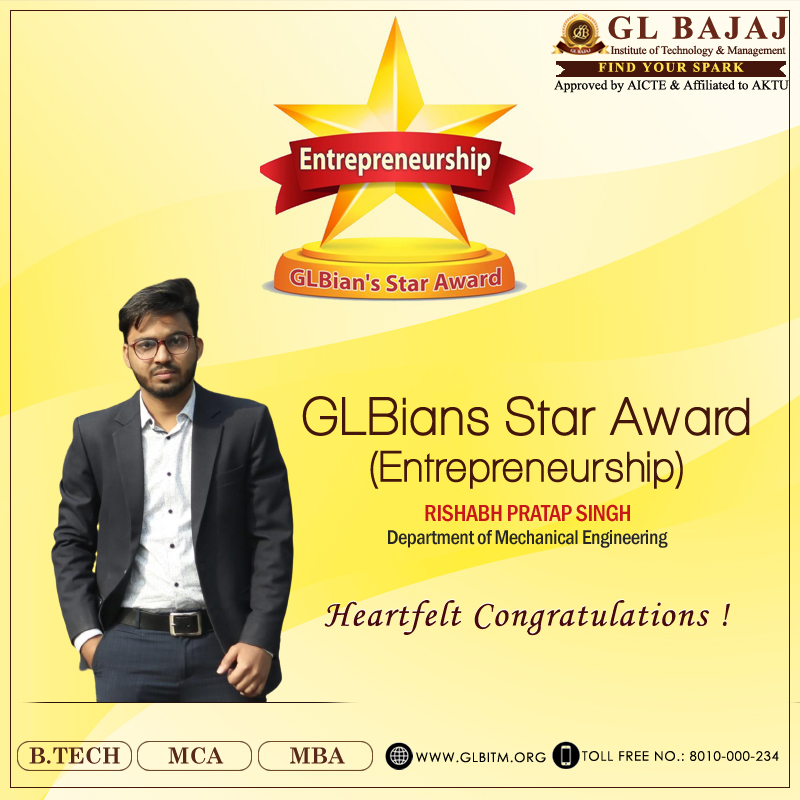 Bajaj happy to share that Rishabh Pratap Singh, Department of Mechanical Engineering is the Founder of Anima Drive. This initiative is to help stray animals in urban and rural parts across the country. Anima Drive is currently incubated in AIC-Bimtech.
He is also a Co-lead in the program Khoj Khumbh, which focuses on empowering and giving a platform to innovative kids in rural areas.
Organizing member of Udyami-Utsav during the lockdown period (May-Aug'2020). It was a virtually implemented initiative which focuses on empowering India's young entrepreneurs during Covid-19 pandemic
He is continuously working with his ideas for rural India.